A beautifully designed structure in your garden is what your horticultural dreams are made of. Think the beauty of the Hanging Gardens of Babylon, or the extravagance of the gardens at the Palace of Versailles! Installing a gazebo or pergola in your backyard can create the perfect secluded spot to read, relax, or just get away from it all. But what are the differences between the two? We have outlined the main differences between a pergola and a gazebo for you so you can make sure you are choosing the most suitable structure for your outdoor space, as well as your lifestyle.
Gazebo
A gazebo is an outdoor structure, often hexagonal or octagonal in shape, that can be freestanding or attached to a garden wall. Gazebos have a solid roof, to provide shade and protection from the elements. The sides of the structure are left open to offer clear, unobstructed views of the outdoor space beyond. However, sometimes screens can be installed to prevent bugs from entering the gazebo. Gazebos will often have built-in seating, providing a lovely space to relax and enjoy the fresh air. A gazebo is the perfect choice for a beautiful structure that offers both shade and shelter, and in which you will enjoy sitting for years to come.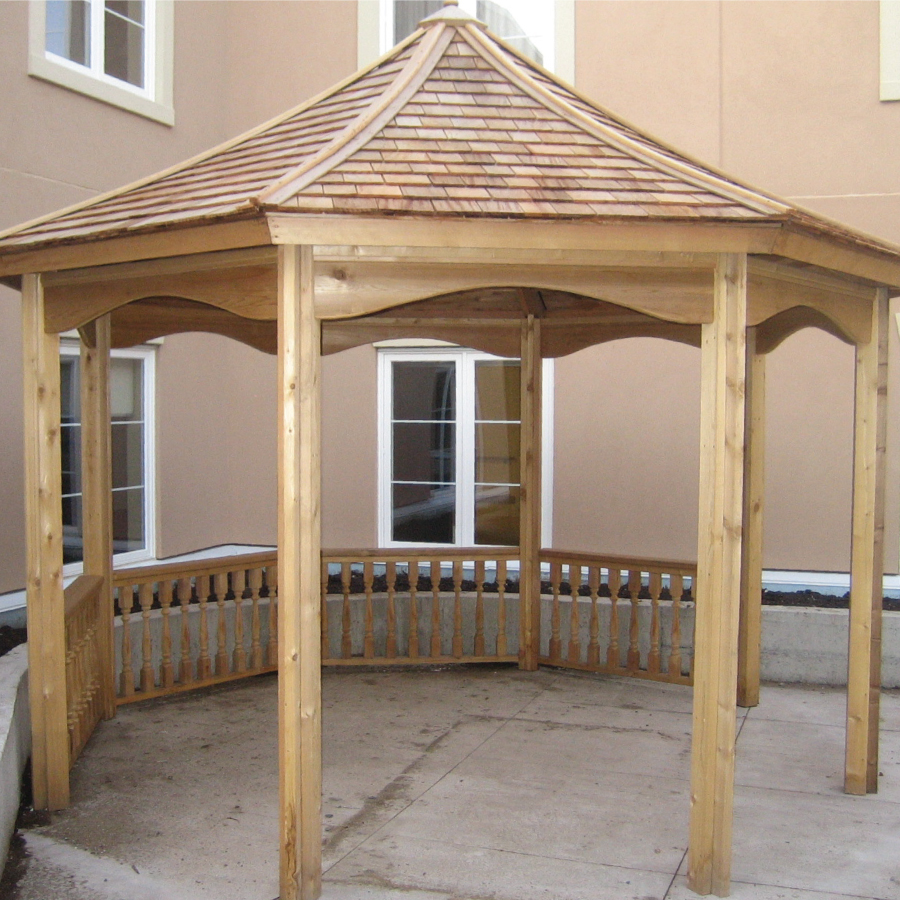 Pergola
A pergola does not have a solid roof but instead has cross beams or a sturdy open lattice design supported by posts or pillars. This design provides some shade and protection from the sun, while giving the impression of openness. Plants and vines can be trained to grow over the cross beams, creating a lush natural aesthetic with additional shade. For this reason, pergolas are very popular in warm countries. Unlike gazebos, pergolas are usually rectangular or square in shape and can be freestanding or attached to an existing structure, such as a house or fence. Pergolas can bring delineation to an area of interest, or can provide an attractive sheltered walkway.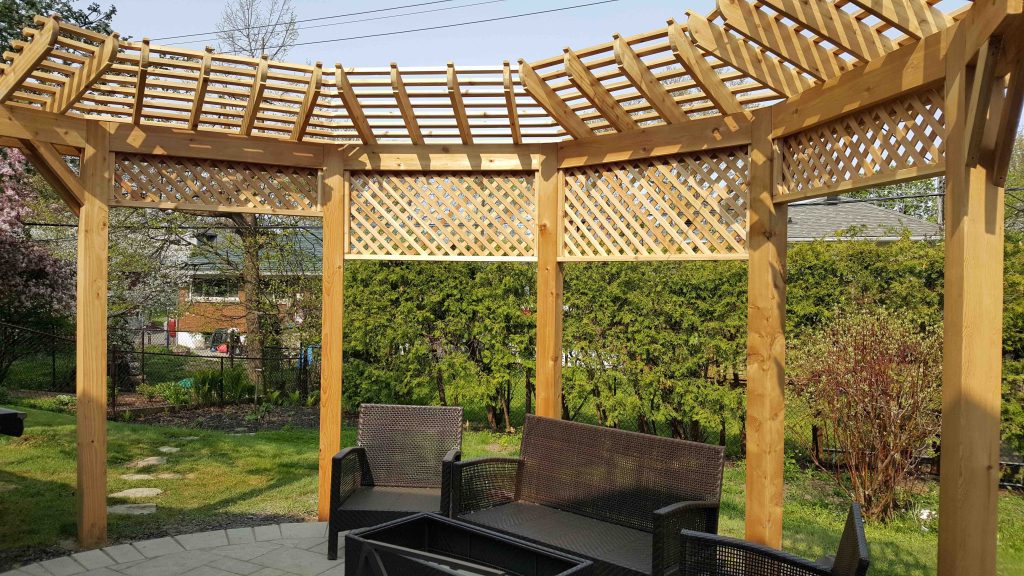 So, which should I choose?
To decide which structure would best suit your yard, consider what you already have in your garden and where you would like to add to shelter. Pergolas can add substance to an existing deck or patio, or connect existing areas of interest. A gazebo can create a stunning focal point in a larger yard, or can provide a cosy space to relax in a secluded corner.  
Whatever you're looking for, we can help you achieve it. Choose from a wide selection of pre-built products, or work with us to design and create the custom structure you desire. Contact our experienced team today to learn more. We look forward to hearing from you!